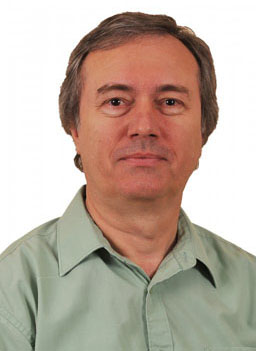 Dr. TÓTH, Csaba
Electrical Engineer
Associate Professor

Budapest University of Technology and Economics (BME)
Department of Measurement and Information Systems (MIT)

Phone: + 36 1 463-3592
Fax: + 36 1 463-4112
E-mail: toth [AT] mit.bme.hu
URL: http://home.mit.bme.hu/~toth

Mailing address: Budapest, Hungary, H-1521, pf. 91.
Location: H-1117 Budapest, Magyar tudósok körútja 2.
Bldg. I. Wing E, IV. IE424.